Hotel Introduction
Fenchihu Hotel is a cozy Taiwan hotel wonderfully located on the famous Fenchihu Old Street in Fenchihu, where visitors may easily visit Alishan Forest Recreation Park, Chaolin, Dabang, Fengshan, and Rueili in short rides.
Tel:05-2561888
Hotel Address:No.178-1, Fenqihu Road., Zhuqi Township, Chiayi County ,Taiwan
Room Introduction
Towered on the vivid Fenchihu Old Street, our hotel has 54 delicately designed rooms.
Leisure Facilities
Herbal and cypress bath are provided to assure all guests an enriched Fenchihu travel.
Restaurants
The noted Fenchihu lunchbox has been widely known for more than half a century for its well-preserved taste following the traditional recipe and carefully selected fresh ingredients
Peripheral Scenes
Fenchihu Hotel provides complimentary seasonal firefly tours to assure all guests an incredible firefly tour experience.
Directions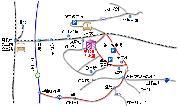 By THSR (Taiwan High Speed Rail):Taipei Main Station →HSR Chiayi Station → Chiayi → Fenchihu HotelBy Bus:1.Take direct bus - Chiayi Bus to Fenchihu. Bus is available twice a day at 07:10 and 15:10 (Chiayi Bus is available on the opposite side of Alishan Railway Station.).2.Take bus – Chiayi Bus (Dabang or Alishan route) to Shizuo and take our shuttle bus to the hotel (advance reservation is required for the shuttle service, and twd 100/guest will be charged on holidays & weekends.3.Alishan ↔ Fenchihu shuttle service is available during weekends (Sat. & Sun.) and holidays.11: 55 Fenchihu → Alishan Forest Recreation Area13:10 Alishan Forest Recreation Area → Fenchihu