Hotel Introduction
Yitan Hotel is located in Gongzheng Road, Lotung. It takes only five minutes to walk from Lotung Station to Lotung bus station.Yitai Hotel, which occupies 360 square meters,Lanyang Plain and Kuishan Island can be seen through large windows of rooms. It is adjacent to Lotung night market and Lotung Sports Park.
Tel:03-9568488
Hotel Address:No.155, Gongzheng Rd,Luodong Town, Ilan County
Room Introduction
Air conditions、down/feather pillow and comforter、electronic - key 、 color / remote control TV、free newspaper、iron and ironing board、refrigerator 、 smoke-alarm、city / countryview、bathtub、hair -dryer 、private bathroom 、shower 、direct dial phone、internet access、operator 24 hours、phone in room
Restaurants
6F IT restaurantWith the outdoor view of the open type, provide the Chinese and western type of breakfast buffet.12F Banquet roomCan accept more than 200 persons, the visual field that occupy vantage point, you can be on looking at the Lanyang lovely view.
Peripheral Scenes
Tungshan River Park /about 15 minutes from hotel by car/National Traditional Art Center /about 20 minutes from hotel by car/Yinong Sheep Farm /about 10 minutes from hotel by car/Fenghong Weir /about 15 minutes from hotel by car/Wulao Pothole /about 20 minutes from hotel by car/Suao Fountain and Jiaoxi Hot Spring /approximately 30 minutes from hotel by car/Lotung Sports Park /about 5 minutes from hotel
Directions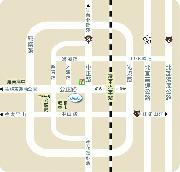 Chiang Kai Shek International Airport....100 kmsLotung Railway station.....600mBy bus..Zhongxing from Taipei bus station – Lotung. Highway Bureau – Xingtung Road – Gongzheng Road –Kavalan Hotel.