Hotel Introduction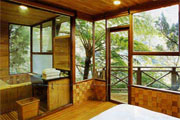 Silk Valley is located at a delicate valley near Yangmingshan National Park, it takes around only 30 mins traffic time driving from here to down town Taipei.There's a fascinating creek flow through year round.Silk Valley is a perfect vacation choice for the fans of nature, it's surrounded by more than 1,500 species of plants, and rare animals which you usually only can see them in the national parks. Staying here, the wake up call will be the birds singing, the fish may swim with you in the creek, you will be living on the edge of civilization and mother nature.
Tel:(02)2862-6217
Hotel Address:No.46,Lane 500, Yonggong Rd, Shihlin, Taipei
Room Introduction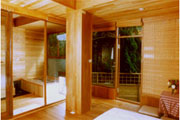 Silk valley resort is fully built by Taiwanese cypress, which is consider the best cypress in the world and treasures the worlds' extraordinary uniqueness, strength and the special fragrance; further more, it benefits human in both mental and physical.
Restaurants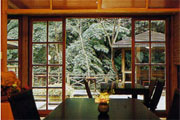 Our cuisines are only made by seasonal selected ingredients. Simple cooking with premium ingredients without any artificial and transfer fat, this is our philosophy! We care about your health! We only share and provide you the one we consider the best and healthy! We believe that the happiness of all our customers could be delivered by our cuisine in such philosophy!
Peripheral Scenes
Yang Ming Shan National Park --- 15 mins by car Nation Palace Museum --- 15 mins by car
Directions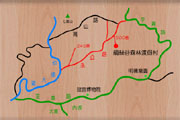 Transportation Information